Relive the 90s indie music scene through the interviews, reviews and musings captured in the pages of my zine, Nonstop Diatribe.
Both are being made available in digital form as free downloads. But if you're a fan of tangible media (and want to admire the risograph-printed cover in your very own hands), print copies of issue #2 are also available to order.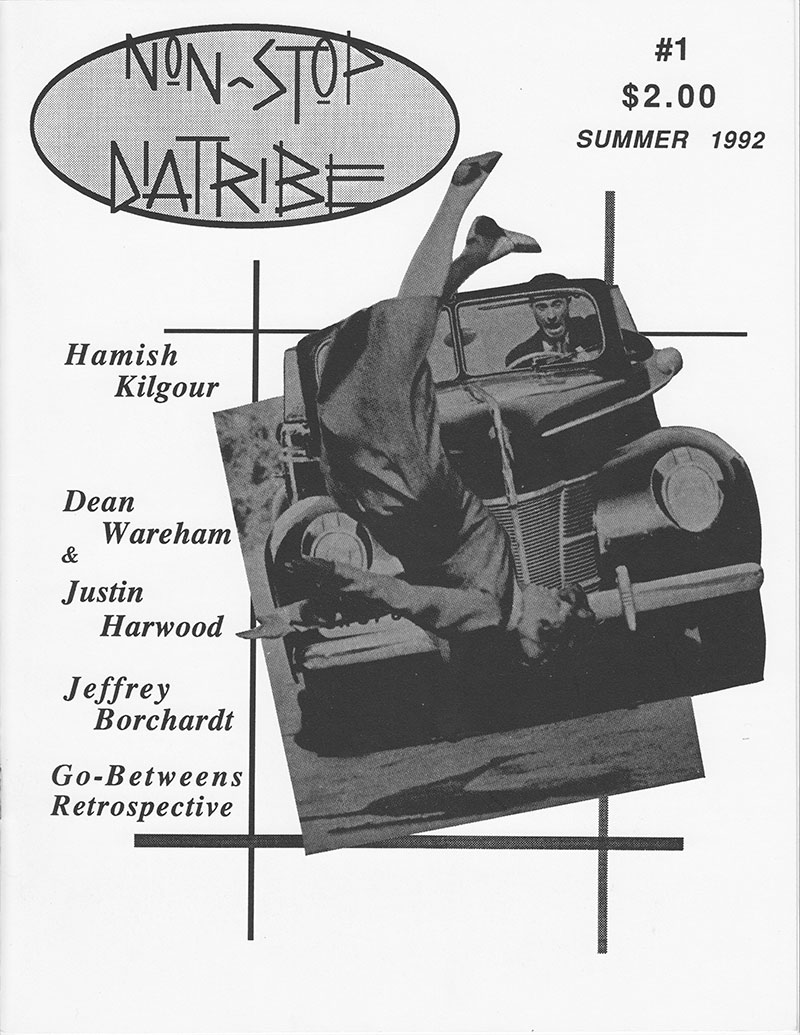 Nonstop Diatribe #1
Now available in digital form for the first time: this free download of the debut issue of Nonstop Diatribe, originally published in 1992. Straight from the teenage mind of Jen Matson, this issue features:
Interviews with:



A Go-Betweens pictorial discography


A rather heated Boston vs. New York face-off


Guest columns and comics


...and the requisite roundup of record reviews
---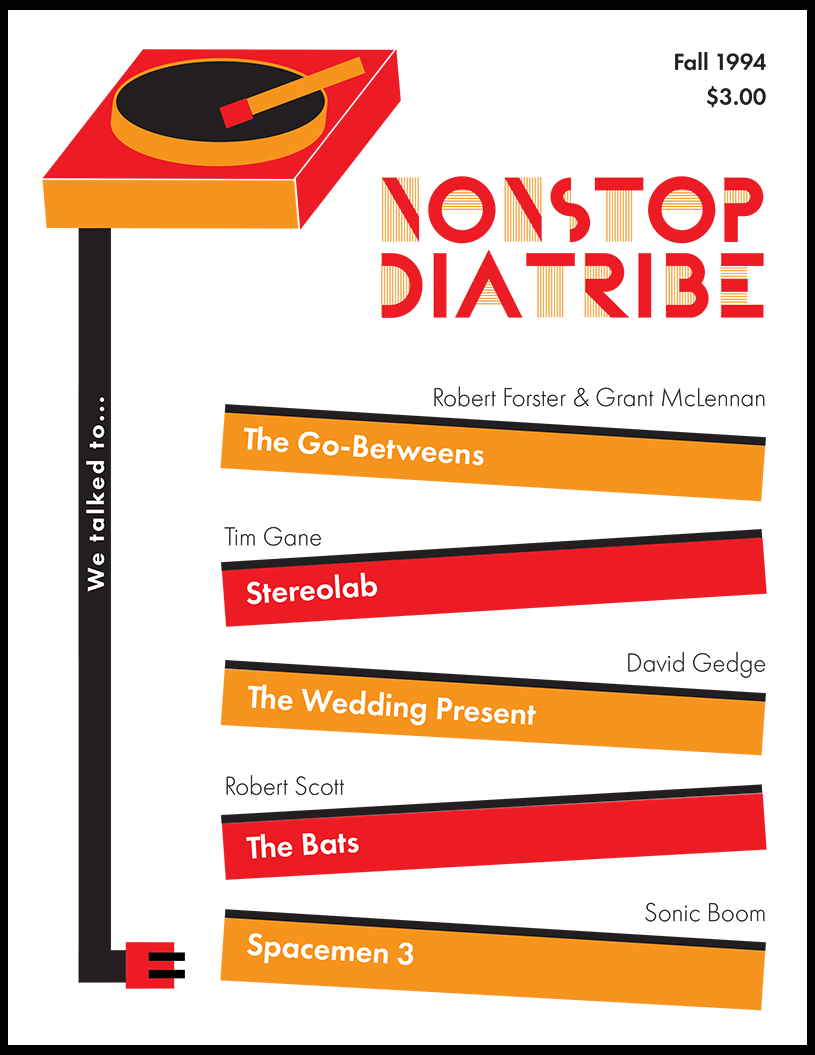 Nonstop Diatribe #2
A free, downloadable PDF of Nonstop Diatribe issue #2. Contains interviews conducted 1992-1994 with:


Grant McLennan of the Go-Betweens


Robert Forster of the Go-Betweens


Tim Gane of Stereolab


David Gedge of the Wedding Present


Robert Scott of the Bats


Sonic Boom of Spacemen 3


…plus other vintage content both real and imagined. 44 pages.
Interested in a print copy? You can order one here.